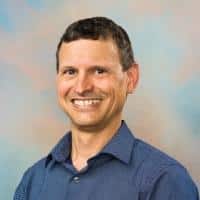 J. Christopher Townsley
Audiologist
After graduating from his master's program, Dr. Townsley spent a few years as an independent contractor first in Ohio and then in California before taking a position at an ENT practice in downtown Los Angeles for 9 years. After receiving his doctorate, he secured a position at Providence Speech and Hearing Center in Orange, where he managed the adult audiology department for the past 10 hears. Even though it's been over 25 years since his first audiology position, he still enjoys making a difference in people's lives.
Education
Miami University, Bachelor of Science in Speech Pathology and Audiology
Kent State University, Master of Art in Audiology
University of Florida, Doctor of Audiology
Certificate of Clinical Competence in Audiology
Organizations
American Speech and Hearing Association
Hobbies
He enjoys reading, football (the English kind) and spending time with his family.