Chemotherapy, radiation and surgery are all effective cancer treatments that come with a long list of additional side effects. While you may be familiar with the hair and weight loss, there are several hearing-related side effects, some of which will continue after the treatment ends. If you or someone you love is about to undergo chemotherapy, there are a few things you should know to better prepare for the lifesaving treatment.
Types of Cancer Treatment and Hearing Loss Risk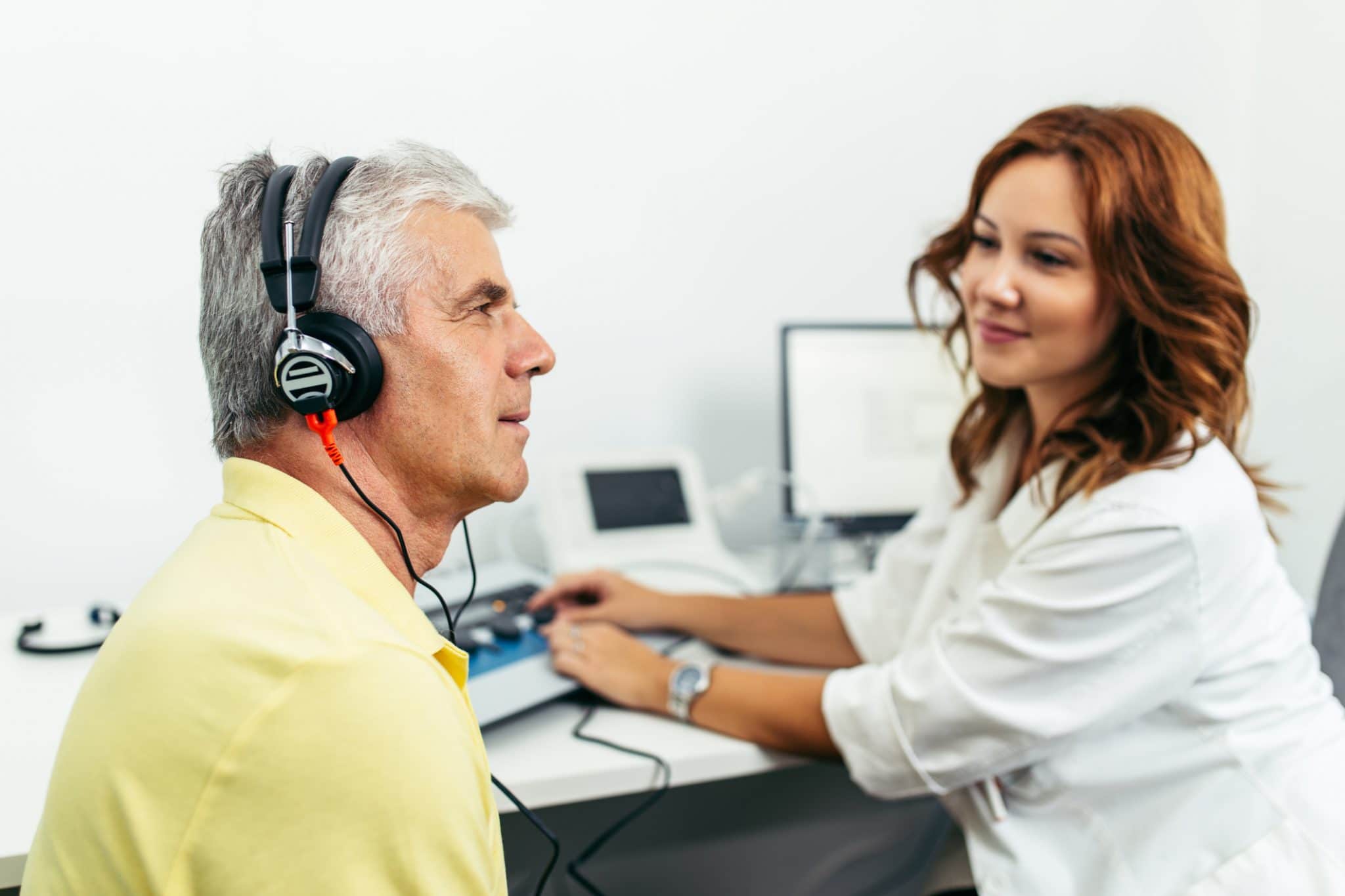 Below is a look at the three most common types of cancer treatment along with the risk they pose to your hearing.
Chemotherapy
This type of treatment utilizes powerful chemicals that are designed to kill the fast-growing cancer cells within your body. One of the most common drugs used for this treatment is cisplatin. Cisplatin a platinum-based ototoxic drug, which means it can be harmful to your hearing.
According to the National Cancer Center, cisplatin chemotherapy is usually used to treat bladder, testicular and ovarian cancer. While effective at killing the cancer cells, cisplatin causes high-frequency hearing loss in about half of all patients. Experts believe this damage occurs because the drug can easily enter the inner ear, whereas most other drugs are blocked. Once in the inner ear, the drug can cause permanent damage to the delicate hair cells responsible for converting soundwaves into electrical impulses.
Other, non-platinum-based chemotherapy drugs can also cause hearing loss and tinnitus. According to a 2016 study published in the Brazilian Journal of Otorhinolaryngology, these include:
Vincristine.
Doxorubicin.
Gemcitabine.
Cyclophosphamide.
Oxaliplatin.
Farmorubicin.
Radiation
This type of cancer treatment relies on high-energy waves to destroy the cancer cells. Those who require radiation on their head or neck are at risk of developing conductive or sensorineural hearing loss.
Conductive hearing loss can occur when the radiation causes the ear canal to narrow or the eardrum to thicken. This makes it harder for soundwaves to travel to the inner ear.
High doses of radiation can also damage the hair cells within the inner ear, leading to sensorineural hearing loss.
Surgery
Surgically removing the cancer cells may lead to hearing loss when a tumor is located near the brain, ear or auditory nerve.
Is Cancer Treatment Worth the Risk?
This is a personal decision you should make with your doctor. Most experts would agree that treating this life-threatening disease is worth the potential risk to your hearing. If you are struggling to make the decision, try going out for a quiet walk around Elysian Park Trail to clear your head. To learn more about the options for hearing loss caused by cancer treatment or to schedule an appointment with a hearing expert, contact The House Institute Hearing Health Centers today.