Whether at a ballgame, rushing through a busy airport or having dinner with friends at a popular restaurant like Horse in the Alley, crowds can make it difficult to decipher speech and other sounds, especially if you have hearing loss.
The good news? Hearing aids are utilizing cutting-edge technology to make listening in busier environments easier than ever before.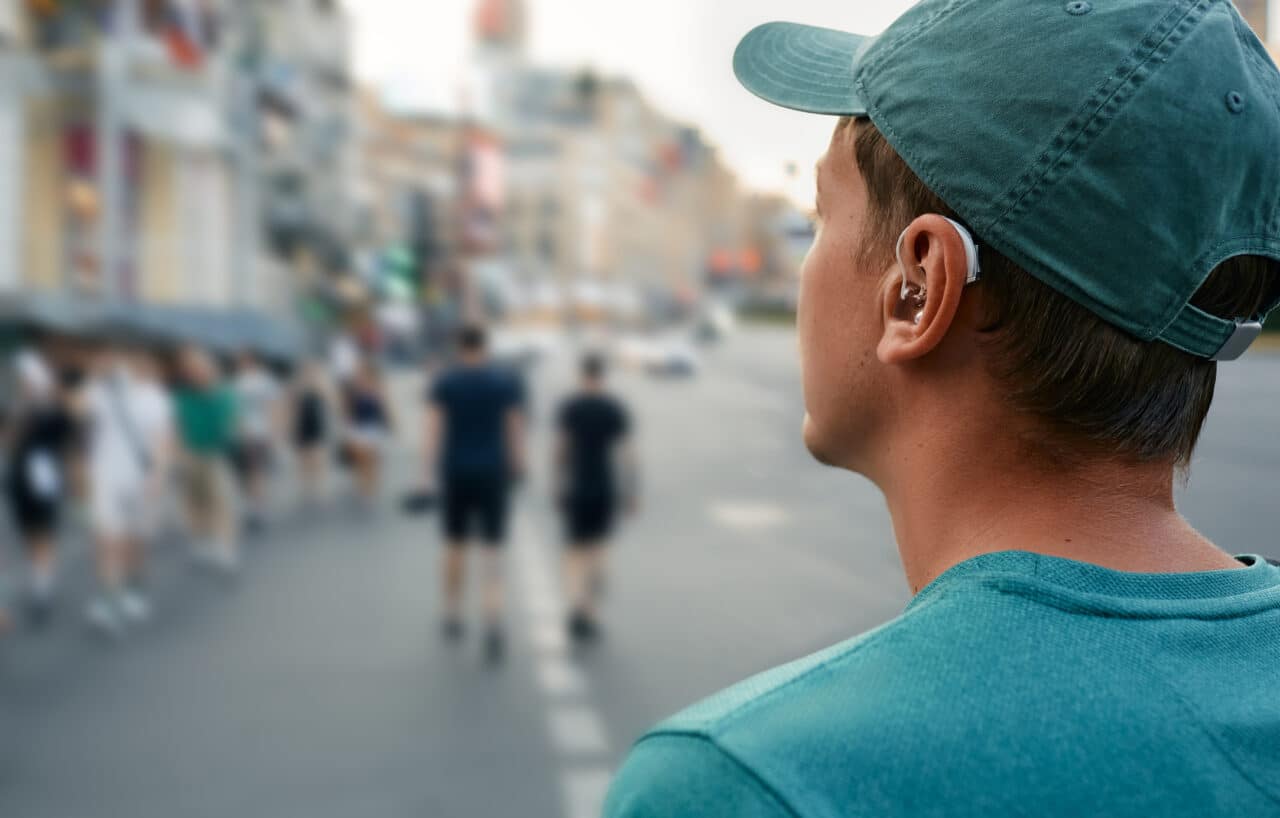 Modern Hearing Aids Can Minimize Background Noise
When you're in a crowd, you have to deal with a lot of background noise. It might be the voices of other people, traffic from cars passing by on the street, background music or some other mix of noises that make it harder for even people with normal hearing to hear well.
When you have hearing loss, background noise becomes even harder to filter out, and you have to expend an enormous amount of mental energy trying to understand conversations and process all the sounds around you.
Modern hearing aids come with features that can help you cut through the noise and focus on what you want. They have programs that can automatically sense when you're in louder environments and work to suppress background noise while amplifying the speech of those near you. Additionally, tools like directional microphones make it easier to focus on the sound in front of you and minimize background noise from other directions.
More Advanced Hearing Aid Technology Preferred by Users for Loud Environments
Research has shown that hearing aid users appreciate advanced technology when it comes to hearing in crowds.
A recent study examined how different hearing aid technology affected user experience by surveying participants who used devices programmed at either basic or premium technology settings. They found that "noise acceptance and satisfaction for speech in a large group were significantly improved when using thepremiumdevices."
Are AI Hearing Aids the Way of the Future?
Like other technology, hearing aids use artificial intelligence (AI) to offer even more advanced settings. Some of these features are available in current AI hearing aids, while others are still in the test phase. However, the future may include hearing aids that can:
Listen to the voices you hear the most (like your partner or child) and prioritize them in busy settings.
Read lips with the use of a handheld camera to help you amplify the voice of the person you are trying to focus on.
Monitor health markers like blood pressure or notify your loved ones in case of a fall.
To learn more about what hearing aid technology is currently available and right for you, schedule an appointment with the experts at The House Institute.