Exercising outdoors is a great way to stay healthy while enjoying the warm summer months. Whether hiking, running, biking, playing pickleball or swimming at Venice Beach, protecting your hearing while exercising is essential.
Take a look at a couple of tips for ensuring your hearing safety while you enjoy that run at the park.
Keep Your Ears Dry and Clean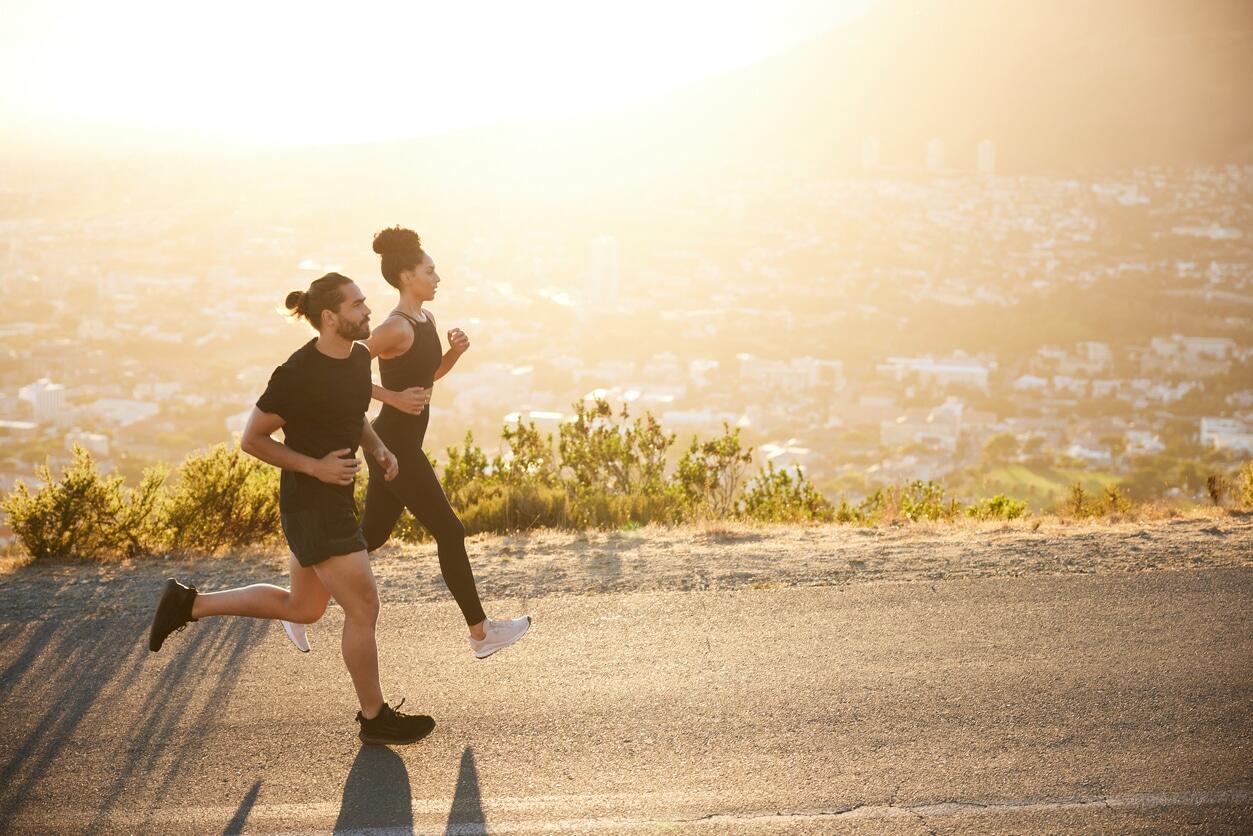 Water or bacteria trapped in the ear canal can lead to an infection. The most common type of infection from water is known as swimmer's ear, or otitis externa. While swimmer's ear is not usually permanent, repeated or severe cases of it can lead to hearing loss or long-term infection.
A couple of ways to keep your ears clean and dry include:
Wearing a sweatband. Wearing a sweatband when exercising will help prevent sweat and dirt from entering the ear canal.
Wash your ears. Washing the outer ear with soap and water can help keep it clean. Dry off your outer ear after washing, and avoid sticking anything, like cotton swabs or your fingers, in the ear canal.
Wear earplugs. If you go swimming, remember to wear earplugs to prevent excess water from entering the ear canal.
Lower The Volume
Many people enjoy listening to music while exercising, but keeping the volume low is important. Approximately 12.5% of children and adolescents aged 6–19 years and 17% of adults aged 20–69 years have suffered permanent hearing damage from excessive noise exposure. While listening to music can help make exercise entertaining, keeping the volume below 85 decibels will help prevent hearing damage.
Protect Your Hearing Aids
While hearing aids cannot restore hearing, they can increase your awareness of your surroundings, amplify speech sounds, reduce background noise and more. Knowing how to protect them while exercising can help ensure you can enjoy their benefits for a long time. Some tips for protecting your hearing aids include:
Avoiding the heat. Not only will avoiding excessive heat exposure help protect the technology and materials of your hearing aids, but it will help protect you. Excessive heat exposure can lead to dehydration, dizziness, nausea and more. Monitor the temperature and limit your time outside if it exceeds safe degrees.
Avoiding contact with water. Hearing aids should, at all times, be kept clean and dry. Removing them before you swim, and wearing a sweatband to prevent excessive contact with sweat and dirt, will help keep your devices safe.
Contact The House Institute today to speak to one of our trusted audiologists about hearing health.