Residual hearing refers to any remaining hearing you have after hearing loss has occurred. Hearing loss is not a one-time occurrence. It can change or worsen over time if you don't take steps to protect it.
Limiting noise exposure and consistently wearing hearing aids are two ways you can help prevent progressing hearing loss. Let's examine each a little more closely.
Limiting Loud Noise Exposure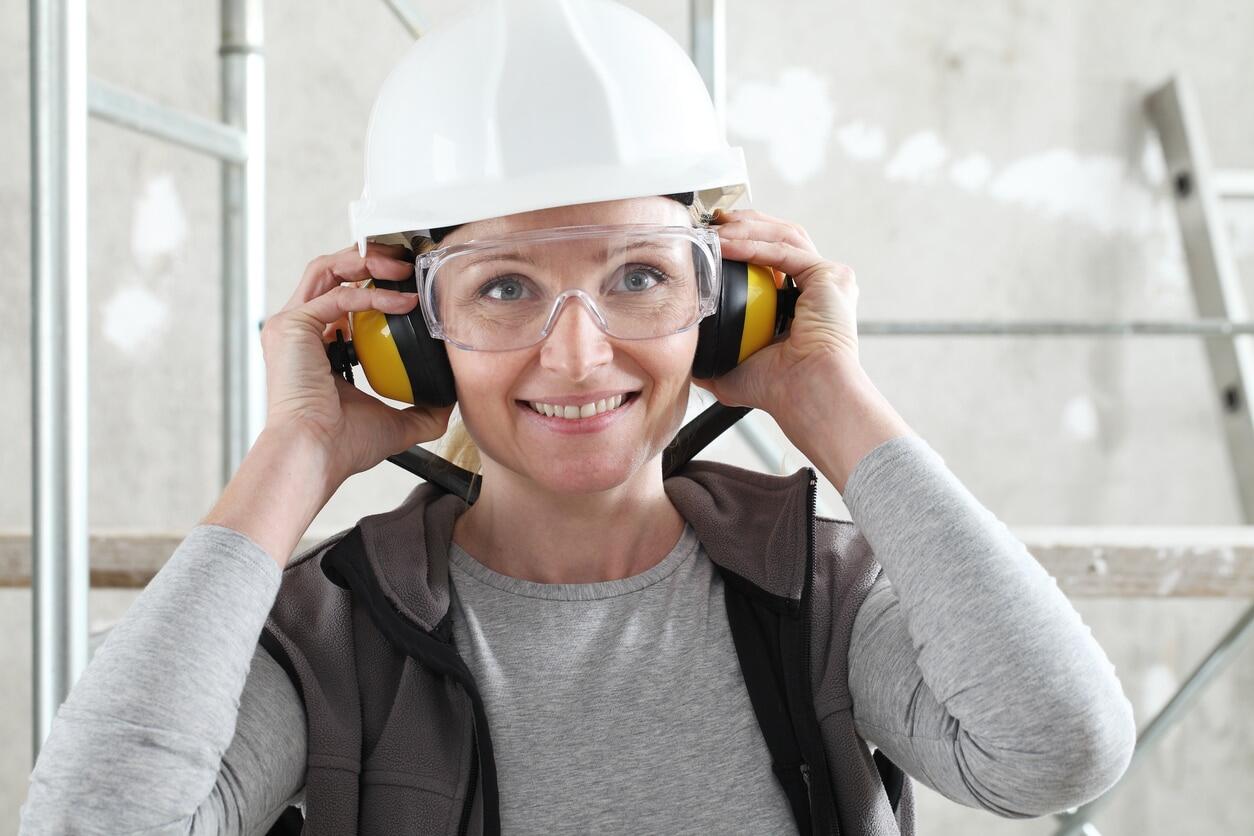 Loud noise exposure is one of the most well-documented causes of hearing loss and one of the easiest to prevent. Certain noises can be hard to avoid. Depending on your occupation, lifestyle and living circumstances, you could be subjected to frequent construction noise, sirens, explosions and more. While you may not be able to remove these sounds from your environment, there are ways you can reduce your exposure to noises you may encounter in your daily life, including but not limited to:
Reducing headphone usage. Personal audio devices are responsible for a large amount of hearing damage. A study on the association between headphones and hearing loss in middle and high school South Korean students found that "Adolescents using earphones in a noisy environment had a hearing loss prevalence of 22.6% and a subjective hearing problem rate of 16.6%." Keeping your headphone usage to a minimum and lowering the volume below 70 decibels during use may help prevent noise-related hearing loss.
Wearing earmuffs or earbuds. Earmuffs and earbuds are an excellent option when loud noise exposure cannot be avoided. The hearing protection works by dampening the force with which sound hits the inner ear, thereby reducing its impact and damage.
Wearing Hearing Aids
Hearing aids provide many benefits, including improved communication, better awareness of your surroundings, tinnitus management and more. One lesser-known benefit of the small but technologically advanced devices is their ability to protect residual hearing.
Hearing aids help protect your residual hearing by constantly stimulating the auditory center. A study on auditory deprivation in children found that lack of stimulation of the auditory center can lead to "weakening or loss of the ability to process auditory information in the central auditory system." Similar to how exercising helps retain muscle mass, hearing aids will help you engage your auditory center and prevent unnecessary deterioration from lack of use.
Protecting your ear health helps prevent further hearing loss and lets your hearing aids do their job. The devices work by amplifying sound into your ear canal. To do this, you need your residual hearing to grab onto the sound and transmit it to the brain.
Following these tips will help protect your residual hearing and let your hearing aids work to the best of their abilities.
Contact The House Institute today to speak to an audiologist about protecting your hearing.