Hearing loss is a progressive condition, meaning it develops slowly over time. How quickly it develops depends on a variety of factors, such as genetics and lifestyle habits. Below we review how fast hearing loss progresses, factors that accelerate it and how you can slow it down.
Will My Hearing Loss Progress Quickly?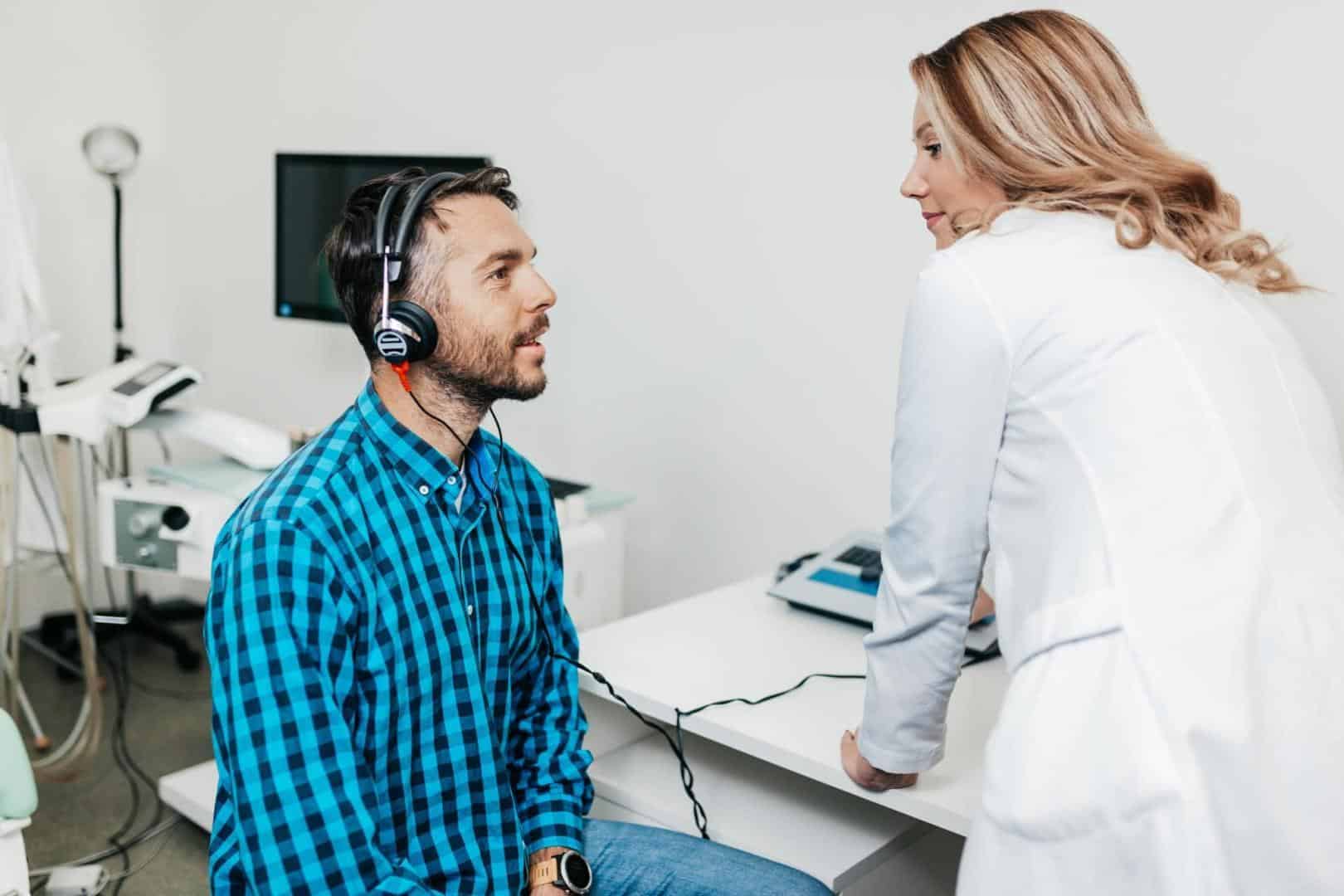 Most people's hearing sensitivity begins to decrease in their 20s, but without impacting communication until the age of 50s or 60s. For some people, however, it can progress more quickly. People most at risk include those who:
Smoke.
Are exposed to excessive noise during work or hobbies.
Have diabetes.
Have heart disease.
Have an autoimmune disease.
Experience sudden sensorineural hearing loss.
How Can I Slow the Progression?
In order to slow the progression of hearing loss, it's necessary to address factors that contribute to it. This includes:
Quitting smoking.
Wearing hearing protection.
Managing blood sugar.
Maintaining a healthy weight and blood pressure.
Seek treatment for other health concerns.
Does Wearing Hearing Aids Prevent Further Hearing Loss?
In short, hearing aids cannot prevent you from developing further hearing loss. However, the use of properly fit hearing aids can help preserve the ability to understand speech.
When you have untreated hearing loss, the brain has to work extra hard to make out what people are saying. Sometimes it even recruits resources from other parts of the brain in order to help make out speech. This is taxing on the brain and can lead to trouble processing speech over time. Hearing aids can prevent this effect, known as auditory deprivation.
Will My Hearing Aids Keep Up with the Progression of My Hearing Loss?
Your audiologist will recommend a pair of hearing aids that will suit the estimated progression of your hearing loss for five to six years, which is the average lifespan for a pair of hearing aids. Of course, it is possible for your hearing to deteriorate more rapidly than expected, in which case a new pair that is more powerful may be necessary. One of the best things you can do to preserve your hearing health is wear earplugs when attending concerts at The Fonda Theatre or watching the races at Irwindale Speedway. For more information or to schedule an appointment for a hearing test, call The House Institute Hearing Health Centers today.