The average healthy adult needs between seven and eight hours of sleep a night. Unfortunately, it's extremely common to miss a good night's sleep. From staying up late binging movies to getting up too early for work, people frequently receive fewer hours than they need.
A lack of sleep can lead to poor physical and mental health and may even affect your ability to process sound. Let's look at how poor sleep may affect your hearing and what you can do about it.
Why Does Poor Sleep Affect Your Hearing?
A study comparing the central auditory processing of 30 healthy adults before and after sleep deprivation found lack of sleep to be detrimental to hearing, concluding "Impairment of CAP (central auditory processing) following sleep deprivation may be due to the effects of extended wakefulness on neurobiological functions that are critical for the processing of auditory information, including memory, attention, concentration, reaction time, stimulus perception, and behavioral regulation."
People with hearing loss work harder to process and distinguish between different sounds than those without. The impairment of the neurobiological processes responsible for hearing results in an even greater inability to understand sound. Because of this, taking steps to get seven to eight hours of sleep a night is critical.
How Can You Improve Your Sleep?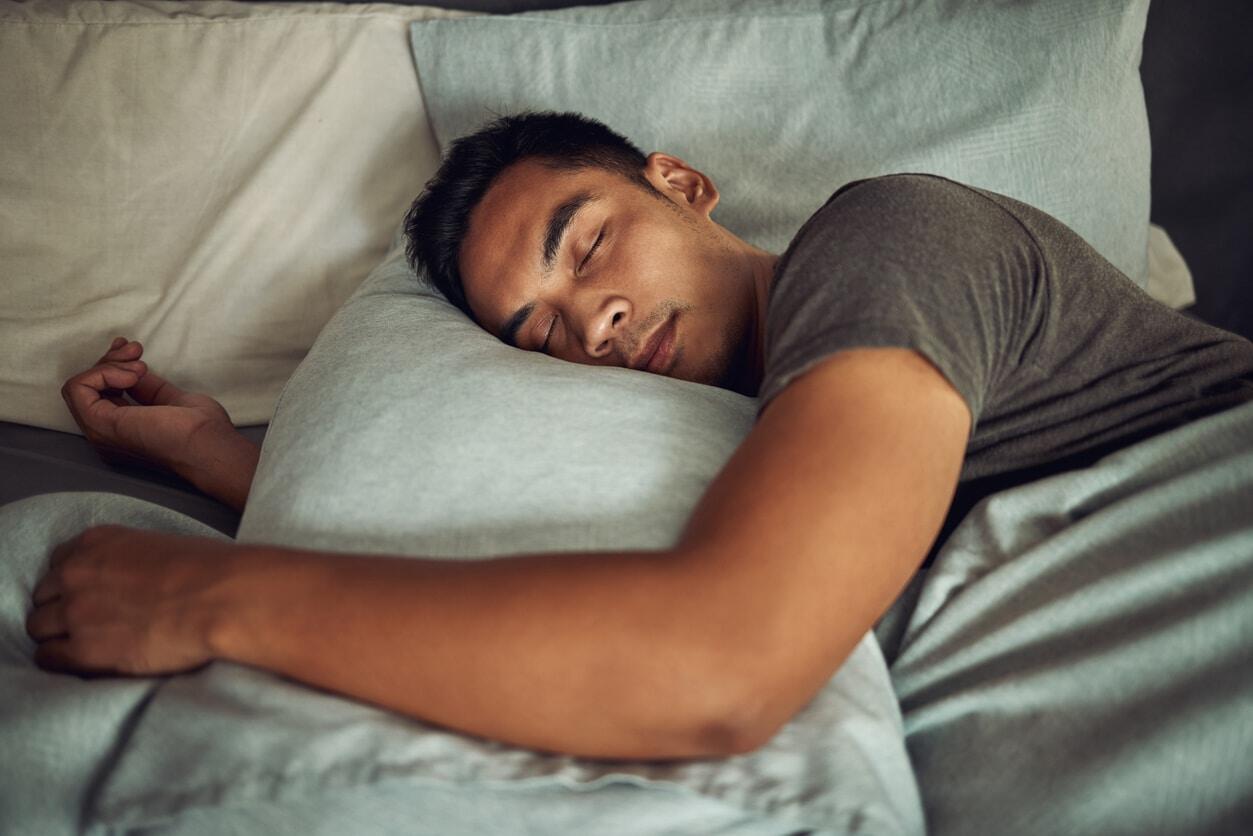 Ensuring you get adequate sleep helps your auditory processing and overall mental and physical health. The Mayo Clinic recommends the following six steps for better sleep:
Keep to a regular sleep schedule. Going to bed and getting up at the same time every day, including weekends, helps your body know when to fall asleep.
Limit napping. If you nap multiple hours a day, you may negatively impact your sleep. Try and limit naps to no more than one hour a day.
Stay active. Making time to exercise during the day, not too close to bedtime, can give you a midday boost of energy and improve your sleep at night.
Maintain a sleep-friendly environment. Isolate your bedroom from noise, light and other stressors. Avoid using your phone or TV too late at night as the blue light emitted from the devices signals to your brain that it's daytime.
Manage stress. We often let worries and stressors affect our sleep. Try relaxing activities such as yoga, meditation or journaling before bed to ease your mind.
Practice sleep-friendly eating and drinking habits. Eating too close to bedtime can cause discomfort and poor sleep, but it is also best to avoid being hungry before bed. Try to eat at least a couple of hours before bedtime and avoid caffeine, alcohol and nicotine in excess. Be mindful of what you eat. Consuming sugar too close to bed can negatively impact sleep. Try picking up some sugar-free snacks or herbal tea from The Original Farmers Market.
For questions or concerns about maintaining good hearing health, contact one of our audiologists at The House Institute today.