Both cell phones and hearing aids have the overlapping goal of helping you stay connected to those you love.
If you have hearing aids, you want to make sure your cell phone is compatible with your device so that you can experience the highest quality sound during your calls, no matter where you are.
Are Smartphones Hearing Aid Compatible?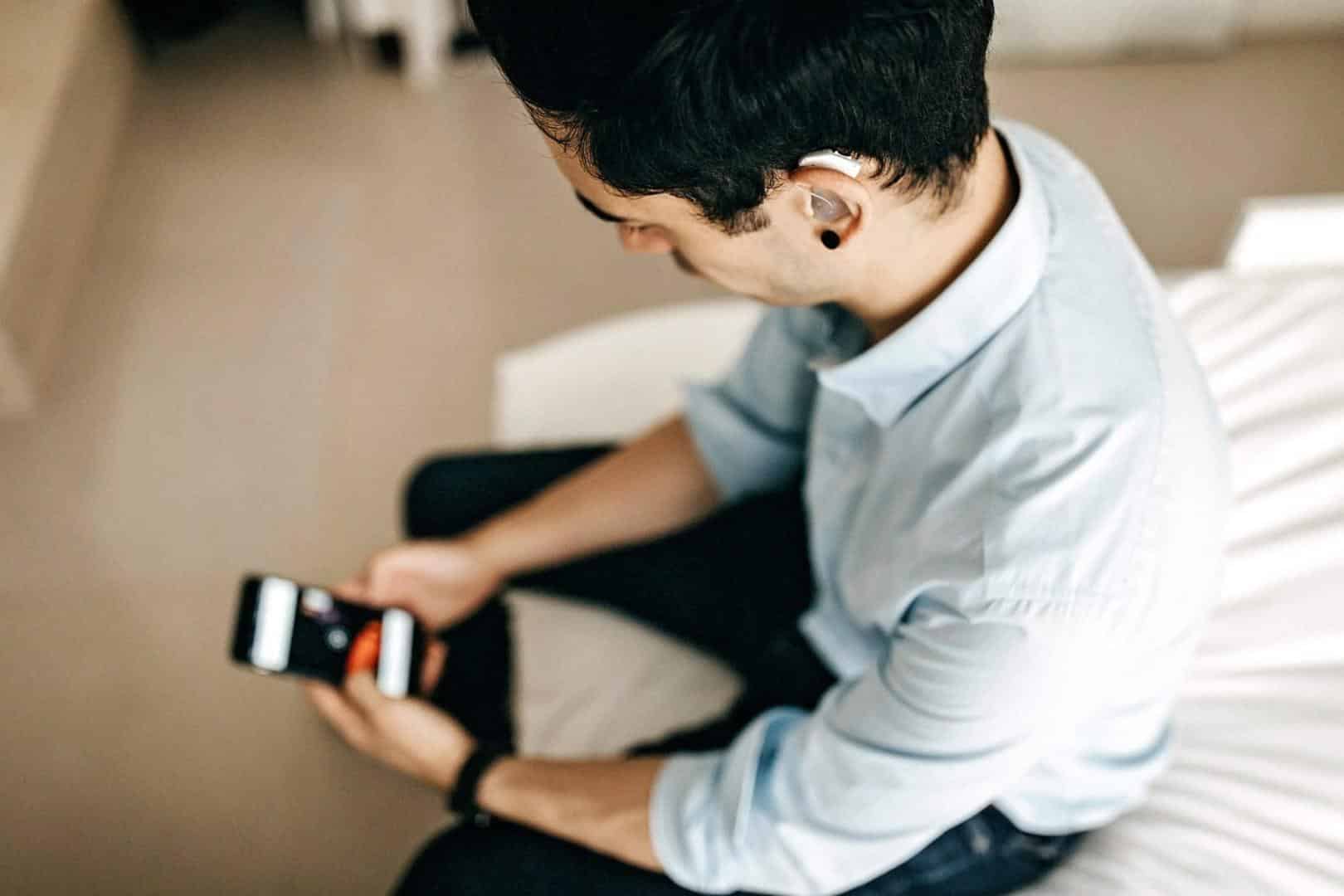 Smartphones are the most common type of phone that people purchase these days, and the great news is that they are all required by the Federal Communications Commission (FCC) to be hearing aid compatible (HAC).
So the next time you're browsing online or headed to Valley Plaza to pick up a new smartphone, know that whatever model you pick will be compatible with your hearing aids!
Check Hearing Compatibility By Looking at the M Rating on Your Cell Phone
If you have mild to moderate hearing loss, simply using your hearing aids while talking on your cell phone should significantly improve the sound quality of your phone call. However, depending on the phone, you may experience a constant buzzing noise in the background. This can be irritating and distract you from your conversation.
To help avoid this problem with your newest phone, check the M rating before purchasing.
The M rating refers to hearing capability and is on a scale of 1-4. According to the U.S. Food & Drug Administration (FDA), "Cellphones that are rated good or excellent for use with hearing aids set in microphone (M) mode will have a rating of M3 or M4. The higher the M rating, the less likely you will experience interference when the hearing aid is set in the microphone mode while using the cellphone."
Choose a phone with an M rating of M3 or M4 to get the least amount of interference and enjoy clear, high-quality sound during your phone calls.
Enable Telecoil for More Severe Hearing Loss
If you have severe hearing loss, consider using hearing aids with a telecoil. Telecoils can direct sound right to your hearing aid processor, which bypasses the microphone and provides better sound quality while also eliminating feedback. Similar to the M rating, there is also a T rating for cell phones between 1-4, with 4 being the most hearing aid compatible.
Bluetooth® Connectivity Available for Many Hearing Aids
A good number of today's hearing aids are equipped with Bluetooth® technology. This is great because it allows you to pair your device with your smartphone and stream phone calls, music or your favorite podcast directly into your hearing aids!
If you would like more information or wish to learn more about your hearing aid options, contact The House Institute Hearing Health Centers today.