Millions of Americans will be traveling in the next few weeks as they prepare to celebrate the holidays with loved ones, and many of those will be going by plane. While potential travelers might worry about what to pack or what time to arrive at LAX, they probably don't spend much time worrying about protecting their hearing during the flight. However, the noise caused by planes can sometimes be loud enough to potentially cause damage to your ear.
How Loud Does It Get on Planes?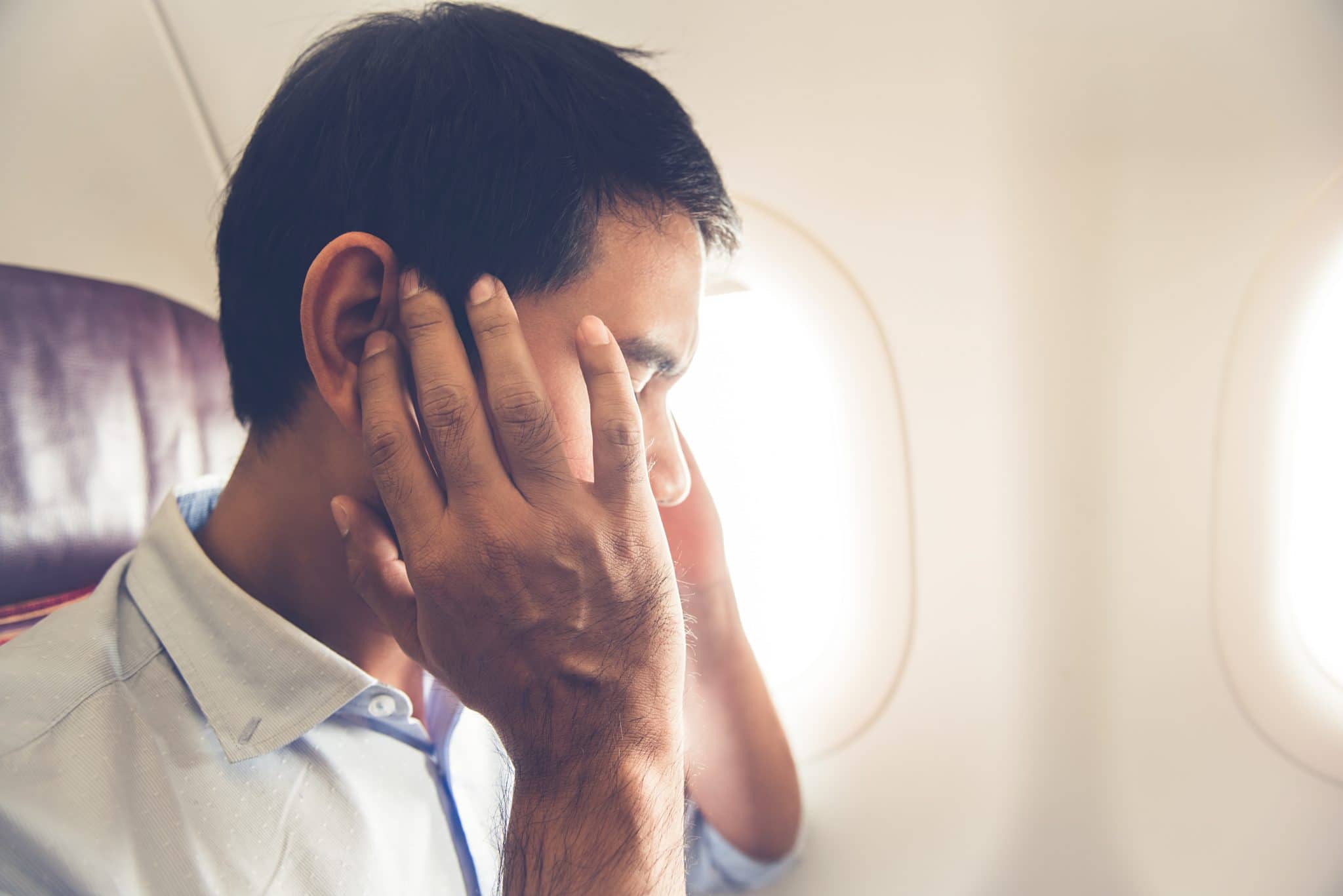 Repeated exposure to noise above 85 decibels (dB) can cause noise-induced hearing loss. The louder the sound, the less amount of time it takes to damage your hearing. This is why The National Institutes for Occupational Safety and Health (NIOSH) recommends that all air worker exposures to noise should remain below 85 dBA to minimize noise-induced hearing loss.
However, it's not just air workers who should take precautions. The noise inside a plane during a flight stays right around 80-85 decibels. It can get as loud as 105 decibels during takeoff and landing. If you are on a particularly long flight or if you're someone who travels frequently you should consider the following tips to protect your hearing:
Wear earplugs during the flight.
Use noise-cancelling headphones to protect your ears while you listen to music or watch a movie. Just remember to keep the volume at a reasonable level.
Pick a seat away from the engine. The best option is to sit either up front or in an aisle seat.
Worried About Noise-Induced Hearing Loss?
If you are worried you might be experiencing noise-induced hearing loss either from flying or other loud noise exposure, here are a few early signs:
Conversations and other noises sound distorted or muffled.
You frequently ask people to repeat themselves when speaking.
You watch TV or listen to music with the volume set at a level uncomfortable to others.

If you are experiencing any of these early signs of hearing loss, make an appointment with an audiologist. While some noise-induced hearing loss is temporary, any damage that has happened to your ear cannot be repaired. However, your audiologist can give you tips to help prevent any further noise-induced damage as well as assess your hearing loss and fit you with hearing aids, if needed.
For more information on noise-induced hearing loss or to schedule an appointment with a hearing expert, call The House Institute Hearing Health Centers today.