Smartphones are convenient for online shopping, playing games, listening to music and watching TV on the go. The devices have a lot of perks, but one unfortunate growing issue with them is the potential for noise-induced hearing loss.
For a long time, hearing loss has been incorrectly associated with aging. While hearing loss and aging can go hand and hand, it isn't the only cause. Approximately 12.5% of children aged 6-19 years have suffered permanent hearing damage from excessive noise exposure. One possible source of the growing hearing damage among kids and teens is the frequent use of smartphones and other technology. Let's take a look at why this might be occurring.
When Does Noise Induced Hearing Damage Occur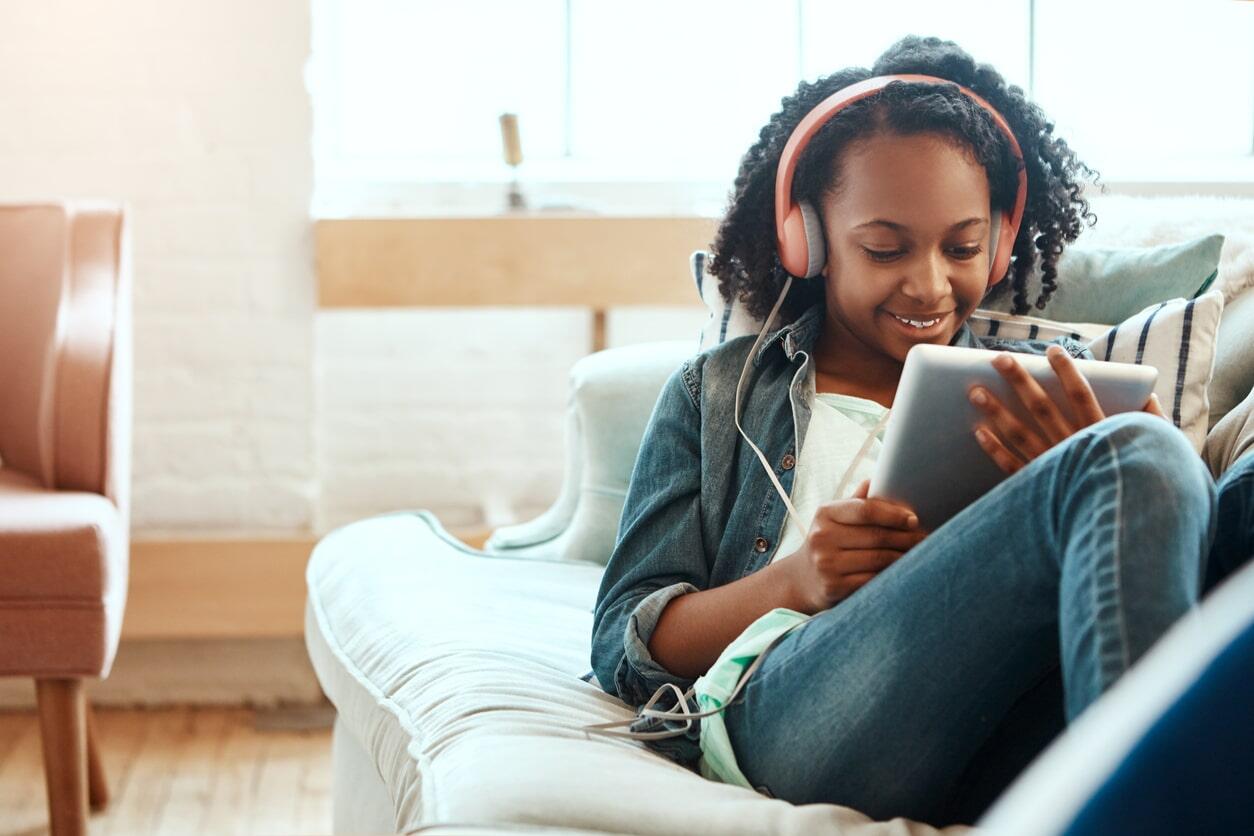 Sound enters the ear and is transmitted to the brain by small cochlear hair cells in the inner ear. When the hair cells are damaged by excessive noise exposure, it can result in permanent hearing loss.
The Centers for Disease Control states that "Noise above 70 dB over a prolonged period of time may start to damage your hearing. Loud noise above 120 dB can cause immediate harm to your ears."
Seventy decibels is not as high in volume as you might think. A washing machine or dishwasher emits 70 decibels, and while they may not seem immediately loud, they can begin to damage your hearing over time.
How Does Technology Factor In?
When kids and teens watch videos or play games on their phone, tablet or computer, they often don't realize the sound is too loud. Especially when played through headphones, the constant noise exposure can cause hearing damage over time or immediately if the sound is high enough.
The American Academy of Child & Adolescent Psychiatry found that, on average, U.S. children ages 8-12 spend four to six hours a day watching or using screens, with teens spending up to nine hours.
Four to six hours a day is a lot of time to spend potentially damaging your hearing.
Cutting screen time and encouraging them to keep their devices at lower volumes are great ways to begin protecting your child's hearing.
For more information on protecting your child's hearing, make an appointment with an audiologist at The House Institute today.