Hot town, summer in the city/back of my neck getting dirty and gritty. Summertime anthem?
Sure…but these popular lyrics also serve as a warning to hearing aid users in Los Angeles.
The back of your neck isn't the only thing that can get dirty and gritty during the summer months.
All that heat can wreak havoc on your hearing devices if you aren't careful!
The Dangers of Excess Heat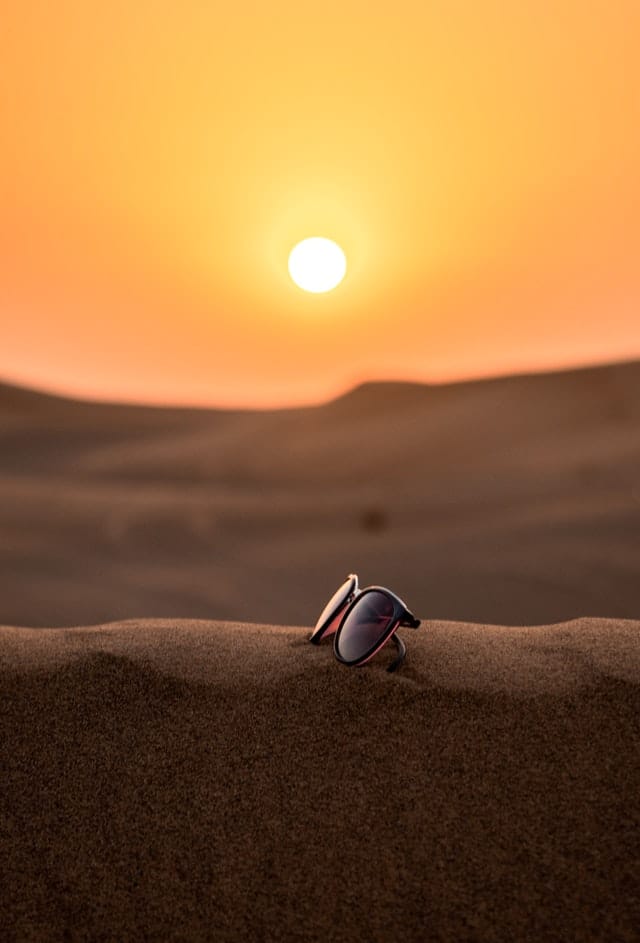 Summer is a time for getting outdoors and soaking up the sun's rays.
Your tanning game may be on point, but sunshine and extreme heat can damage the internal circuitry of your hearing aids.
What's the use in looking good if you can't hear the compliments?
The following tips will help keep your hearing aids protected when the temperature soars.
Keep hearing aids out of the sun. Planning a trip to the beach to cool off? Pack a protective case for your hearing aids along with your sunscreen and board shorts. Exposing them to direct sunlight can melt the plastic casing and short-circuit the internal components. Even if it's overcast, be sure to wear a hat anytime you venture outside during the warmest part of the year.
Avoid the heat, too. You might think tossing your hearing aids in the glove compartment for a few hours to keep them out of the sun will keep them safe but guess again. The interior of your vehicle can exceed 120 degrees even with the windows rolled down – that's warm enough to damage the casing of your devices and negatively impact batter performance. Keep them indoors instead – preferably at home.
Moisture is the enemy. Sunlight and heat aren't the only dangers your hearing aids face during the summer months. Water is just as bad if moisture finds its way inside your hearing aids, permanent damage can occur. Take them out (and store them in a protective case) before hitting the surf or taking a dip in the pool. Be aware of excess humidity and sudden downpours, too – these can catch you off guard. You might want to purchase a dehumidifier to wick moisture away from your devices when they aren't being used.
Prevent chemical damage. Sunscreen, mosquito spray and hair spray all contain chemicals that can cause damage if they come into contact with your hearing aids. Take them out of your ears before applying any of these products and be sure to wipe them off with a clean, dry cloth just in case.
For more tips on protecting your hearing aids from the scourges of summertime heat, speak to your Los Angeles audiologist.
---
Related Hearing Loss Posts:
---
Los Angeles Area Audiologists Office Locations
Los Angeles
2100 West 3rd Street
Los Angeles, CA 90057
(213) 483-9930
Santa Monica
2825 Santa Monica Blvd
Santa Monica, CA 90404
(310) 449-1877