Whether it's your first date or your hundredth date, it can be difficult to know what communication needs your date has if they have hearing loss or wear hearing aids. Here are some tips for making the most of your date with your favorite Valentine.
Planning date when you have hearing loss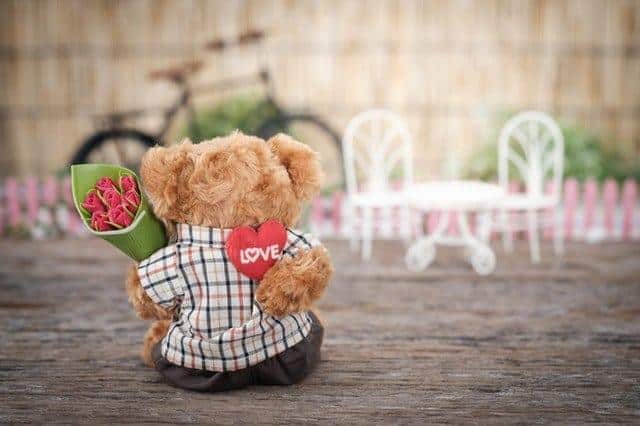 The restaurant that serves your favorite food may not be the best venue for your Valentine's Day date. Instead, try to think of venues that are less busy or have fabric drapes, table cloths and curtains that absorb sound. Consider going out at times that are less busy than lunch or dinner rush, or instead having your date in a park or at home to avoid excessive background noise.
If you do opt for a dinner reservation, apps like Soundprint are helpful for finding restaurants with a reasonable noise level.
Speak cleary and ennunciate
Avoid speaking too quickly or mumbling, and give clear cues when changing the subject. While it's important to enunciate for clarity, don't be patronizing or shout, either – exaggerated speech can affect lip reading and make it even more difficult for your date to understand you.
If your date asks you to repeat yourself, don't become frustrated or brush them off. While telling them "never mind" be intended to save the time of repeating yourself, it may make them feel self-conscious or burdensome. Be willing to make accommodations to meet their needs.
Don't over-correct for your partner
Sometimes in trying to accommodate a conversation partner with hearing loss, certain actions can be perceived as patronizing or condescending. Your date has probably learned over many years how to navigate the world with their hearing loss, and they do not need you to baby them. Ask them what their needs are and be willing to acclimate, but don't make decisions for them or make assumptions on what they find helpful.
Communication is the most important aspect of any relationship, and communicating needs and expectations is a healthy way to start any date.
For more tips on how to communicate with your loved ones who have hearing loss, or to schedule an appointment with an expert audiologist, call House Providence Hearing Health Centers today.
Learn More About Hearing Loss