Whether your hearing loss is mild or profound, it can have an impact on your ability to function in the workplace. In this post, we review strategies that can set you up for success.
1. Choose a Front-Row Seat at Meetings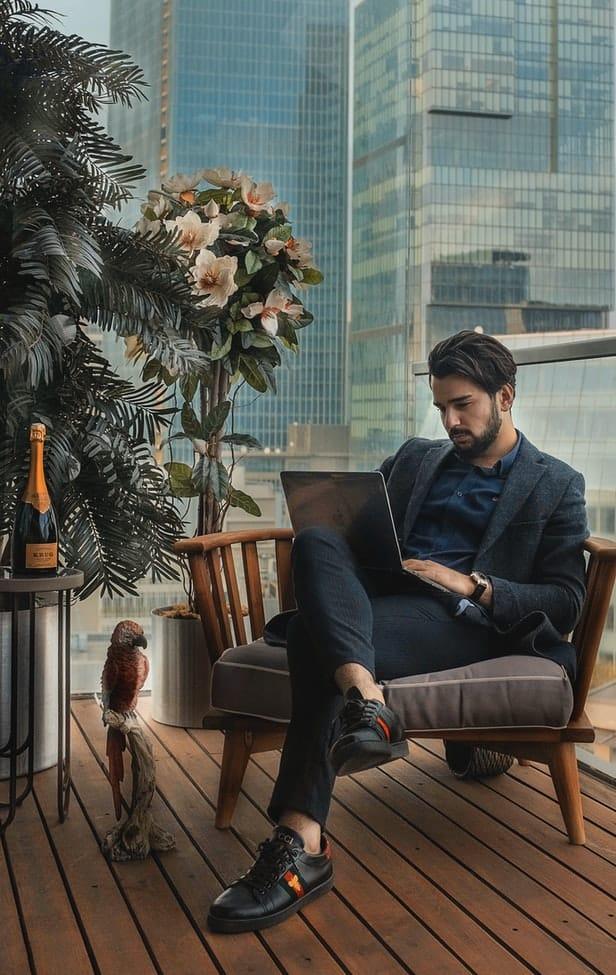 Staff meetings are notoriously challenging for employees with hearing loss, as there are usually multiple speakers as well as side conversations in the background. To combat this, we recommend sitting at the front of the room if the staff meeting is large, or in the middle of the table if it's a smaller meeting. Try to sit directly across from or in front of the main speaker so you can lipread more easily.
2. Request Written Materials
A written agenda can help you follow along with the information being presented. Meeting minutes can help you review any information you potentially missed.
3. Use Captions for Virtual Meetings
Most platforms used for virtual meetings have on-screen captioning available. Some programs, like Google Meet, allow any attendee to turn on captions, while others, like Zoom or Microsoft Teams, need the organizer to turn them on.
4. Request a Captioned Telephone
Phone calls are another challenging listening situation for people with hearing loss, as sound can be distorted or cut out, and visual cues are missing. Ask HR to set you up with a captioned telephone, such as from CaptionCall, ClearCaptions, InnoCaption, CaptionMate or Hamilton CapTel.
5. Request Other Workplace Accommodations
The Americans with Disabilities Act (ADA) requires companies to provide employees with disabilities with reasonable accommodations. While you don't have to disclose your hearing loss during your interview or at any other point, it might be in your best interest to let your supervisor or HR department if you can perform your job better with accommodations, like a desk in a quiet corner or the ability to work somewhere else quiet, like Los Angeles Public Library.
6. Consider Investing in Hearing Aids
Hearing aids amplify sounds to a level you can easily hear. Today's devices come in sleek, discreet styles and boast amazing features such as rechargeability, Bluetooth connectivity, smartphone compatibility, automatic programming and more. For more information or to schedule an appointment, call The House Institute Hearing Health Centers today.