With the holiday season upon us, many people in Los Angeles will be hitching up their sleigh – err, convertible – and hitting the road.
This is the time of year when we merge onto the 110 for a trip over the Los Angeles River and through the Hollywood (to grandmother's house we go)!
Those with hearing loss can't just throw a change of clothes in an overnight bag and all it good. Traveling with hearing aids requires a little bit of extra work.
Hearing Aid Travel Tips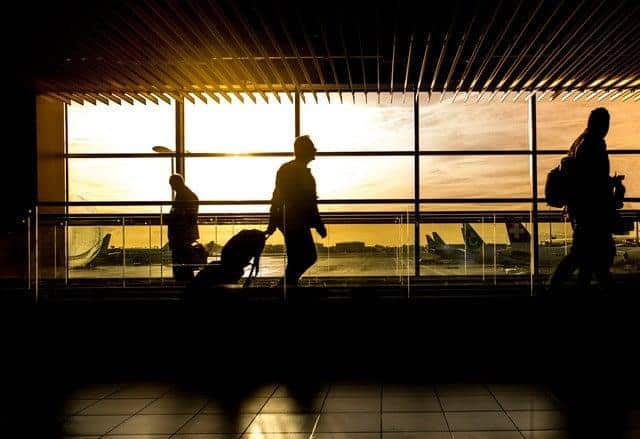 Whether you're traveling by plane, train, or automobile, the following tips will help ensure smooth travels if you wear hearing aids.
Bring extra batteries. Hearing aid batteries typically last between 5-14 days. You don't want them to die on you right around the time those ten lords are a-leaping, so pack enough to last the whole trip, plus extras just in case.
Give yourself extra time at your departure point. Arriving to the airport, train station, or bus terminal well ahead of time will allow you to make special arrangements with the ticket agent or gate attendant to ensure you don't miss important announcements. In many cases, they'll let you board early, giving you an opportunity to snag the seat of your choice.
Use your smartphone. Texting lets you communicate with traveling companions more easily and provides insurance and peace of mind in the event you accidentally get separated. Your phone provides you with access to public resources and apps that can help you with reservations, maps, and travel alerts. And if you're stuck in congested traffic on the 5 – we know how rare that is in L.A. – you can always scroll through your Instagram feed to kill some time. As long as you're not driving, of course!
Leave your hearing aids in place. Don't worry about taking your hearing aids out when you reach security checkpoints. Airport equipment won't harm your devices. Be sure to let your TSA agent know you are wearing them anyway on the off chance that they set off the metal detector.
Keep your hearing aids in carry-on luggage. Checked bags have a tendency to end up at the wrong airport and are definitely not handled delicately. Packing your hearing aids in your carry-on luggage keeps them safe and prevents loss or damage.
Protect your equipment from moisture. A waterproof case and dehumidifier or dry-aid kit are essential if you're traveling somewhere tropical. Not only will they help protect against humidity and rain, they'll also prevent damage from a spilled Pina Colada.
Book hotel rooms that are hearing-accessible. Look for accommodations that cater to those with hearing loss. Many hotels and resorts have closed-caption televisions, looping systems, and visual alerting devices to assist the hard of hearing. Your Aunt Ida probably does not have these things, so if you're staying at a relative's house, bring along any accessories that may help.
Print copies of important travel documents. It may seem anathema in this day and age where we can pull up most things on our smartphones, but printing up copies of hotel reservations and other important documents ensures you'll be able to communicate effectively if you hit a dead Wi-Fi spot or are traveling to a foreign country where English isn't spoken.
Your Los Angeles audiologist is happy to provide more tips for traveling with hearing aids during the holidays.
---
Related Hearing Aids Posts:
---
House Providence Hearing Health Center
2100 West 3rd Street, Los Angeles, CA 90057
(213) 483-9930
https://househearing.com