Like most forms of technology, hearing aids are rapidly advancing. However, there are different tiers of technology available when it comes to hearing aids; some are basic, while others are advanced. We review the differences between these tiers and what they mean for you below.
Basic Hearing Aids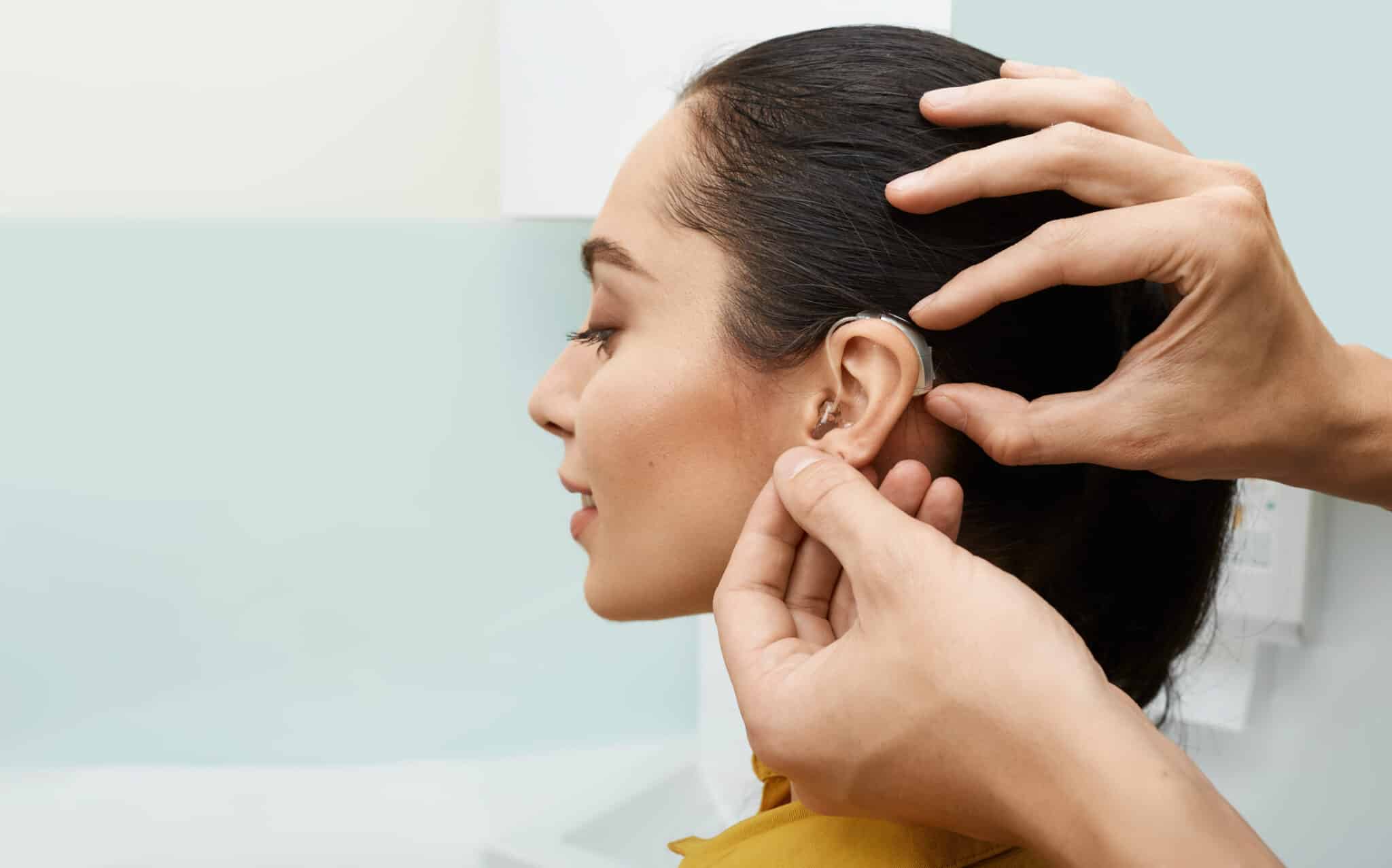 All hearing aids, including basic ones, work by amplifying sounds in your environment to a level your ears can detect with ease.
The primary difference between basic and advanced hearing aids is that basic hearing aids are operated manually, while advanced hearing aids are more automatic. For instance, you need to adjust the volume and switch between programs on basic hearing aids using the buttons on the hearing aid.
In addition, most basic hearing aids offer directional microphones – one set that faces in front of you to pick up your conversation partner's voice and one set that picks up sounds all around you to create a natural soundscape. However, these microphones won't be able to discern speech sounds or reduce background noise.
There are some wireless features offered by most basic hearing aids. These include telecoils, which allow you to connect with phones and looped spaces like theaters, and FM systems, which are often used in educational settings.
Advanced hearing aids don't just provide amplification; they offer additional features that can boost your hearing ability and your quality of life.
These models are more automatic than basic ones. For example, they can remember what settings you prefer in various environments and automatically adjust to that particular program.
They also offer directional microphones, but these microphones are able to enhance speech and reduce distracting background noise, like wind noise on Griffith Park trails.
Advanced hearing aids additionally are compatible with telecoils and FM systems, yet they can also connect to other devices via Bluetooth, including your smartphone, tablet, laptop and maybe even your television! Because they can connect with your smartphone, many advanced hearing aids are compatible with an app that works as a remote control for your hearing aids.
For more information about hearing loss or to schedule an appointment with a hearing aid expert, call The House Institute Hearing Health Centers today.