An object stuck in your child's ear isn't usually a cause for concern. But, objects stuck in the ear can cause trauma to the ear, resulting in hearing loss. So, when it happens, it's important to know the proper steps to take to ensure you're protecting your child's hearing.
Usually, you will know if your child has something stuck in their ear. If the child is too young to tell you, the child may have symptoms such as crying, crankiness or ear pain, which could warrant investigation.
Removing the Object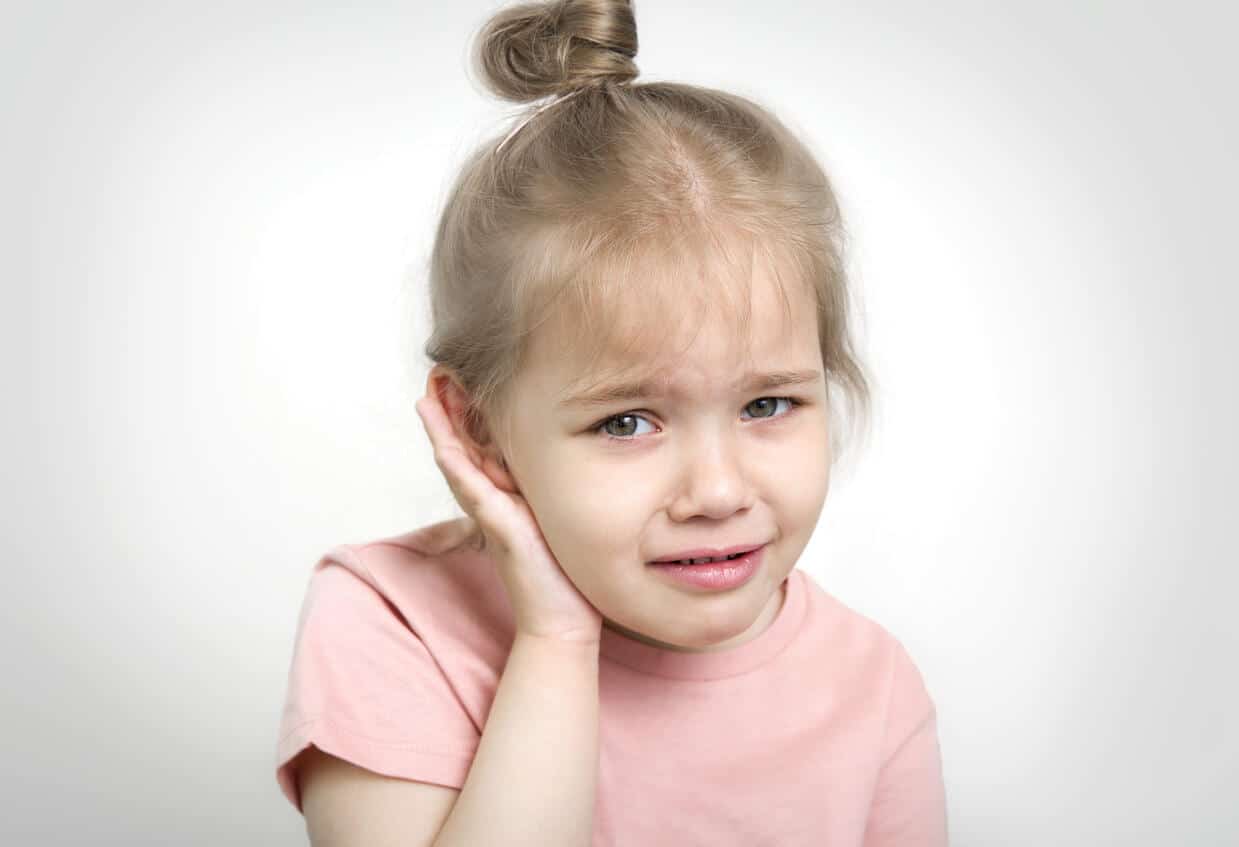 It's important to know what steps to take if you discover your child has something stuck in their ear. In some instances, you may be able to remove the item yourself.
To remove an object from the ear:
Use tweezers. If the item seems like it can be easily removed, you can use tweezers to remove it.
Use water. You can use warm water in a bulb syringe to flush the item from the ear canal.
Use oil. If the object is an insect, you can use warm, not hot, oil to flush the ear canal. Turn the child's head so the ear is facing upward and pour warm baby, olive or mineral oil into the child's ear, and the insect should float out.
Water and oil should only be used if the child does not have tubes in their ears. If your child has signs of a hole in the eardrum, you should seek medical attention. Bleeding, discharge or ear pain are all signs there could be a hole in the eardrum.
When to Seek Medical Attention
There are other times when you shouldn't try to remove the object yourself and should instead seek medical attention.
Seek medical attention if:
You can't remove the object on the first try. Repeated tries may lodge the object further into the ear.
You cannot see the object.
You see signs of drainage, bleeding or your child is in pain
The object is a battery. Batteries release harmful chemicals, so batteries in the ear should be treated by a doctor.
It can be upsetting and stressful for your child to get something stuck in their ear. With a calm approach, the item can be removed safely by either you or a doctor to get them playing back at Jastro Park in no time.
To learn more or to schedule an appointment, contact The House Institute Hearing Health Centers.