Hearing aids are an incredible tool for millions of people with hearing loss. In fact, according to the National Institute on Deafness and Other Communication Disorders, nearly "28.8 million U.S. adults could benefit from using hearing aids."
However, like with all technology, there will come a time when your current hearing aids are no longer meeting your needs, and you will need to upgrade to a new pair. Sometimes, this is due to problems with your device, and sometimes, it is because your individual needs have changed. Let's take a look at a few reasons to consider upgrading your hearing aids.
Five Reasons to Get New Hearing Aids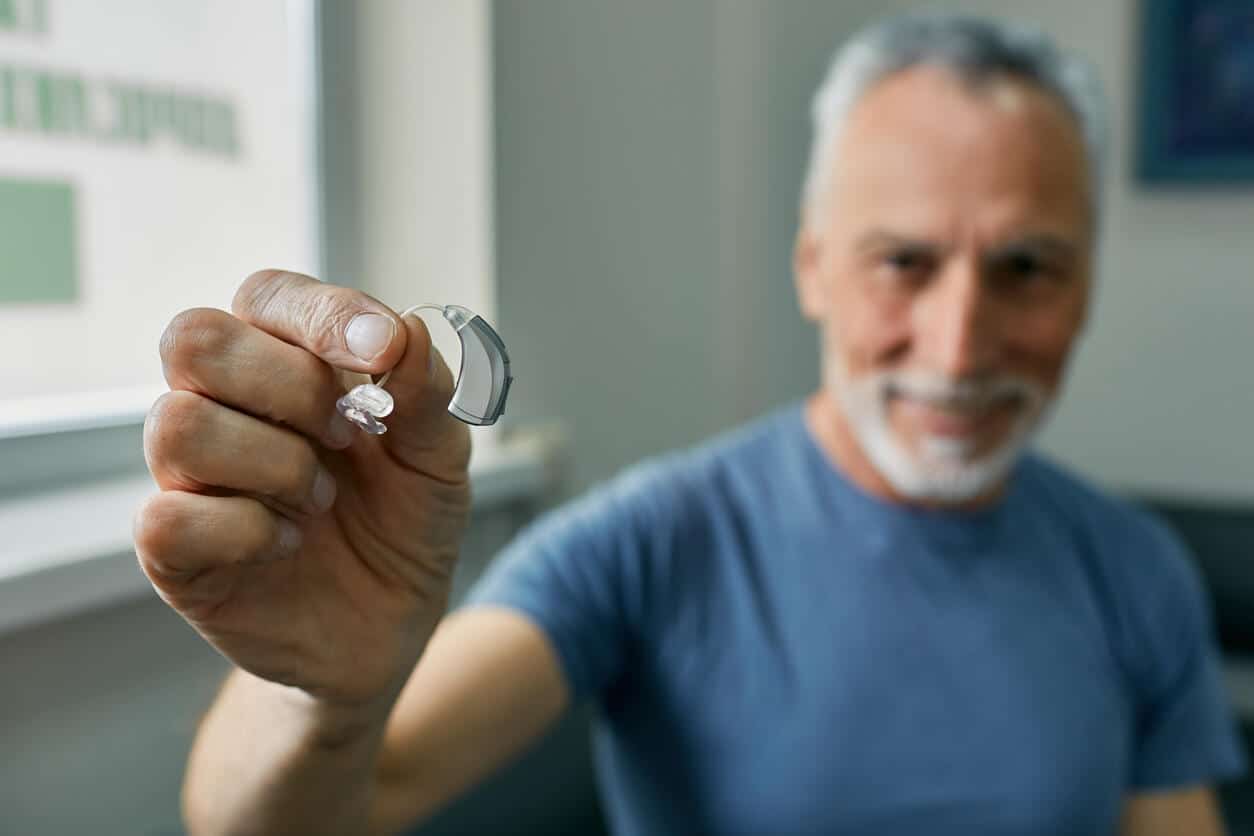 Your health has changed. Some health conditions can affect what hearing aids might work best for you. If you develop arthritis or other issues that impact your dexterity, smaller hearing aid models like those that fit completely in the ear canal might be hard to adjust or change the batteries. Additionally, medical conditions like heart disease or autoimmune disorders (among others) may worsen your hearing loss, leading to you needing stronger devices.
You've picked up a new hobby. Not every new hobby requires a change in hearing aids. However, if you have recently started hiking in Panorama Park, kayaking or engaging in other outdoor activities, you may need to upgrade to hearing aids that are more equipped to handle rugged environments and can suppress wind noise.
You want to connect your hearing aids to your other technology. Many newer hearing aid models come equipped with Bluetooth® technology. This allows you to pair your hearing aids with your smartphone or other device and stream music, podcasts and phone and video calls directly into your hearing aids.
Your hearing has worsened. If your hearing aids aren't helping you the same way they used to, it's time to make an appointment with your audiologist. It could be that there is earwax or other debris blocking your device and affecting performance. However, in other cases, it may be that your hearing loss has gotten worse, and you need a different pair of hearing aids with stronger amplification to help you hear your best.
Your device is older than five years. If your hearing aids are five years or older, they are likely going to start to succumb to some normal wear and tear. Additionally, they won't be as efficient as newer hearing aids in doing things like suppressing background noise and automatically adjusting to different listening environments.
Considering Hearing Aids for the First Time
If you've noticed changes in your hearing and feel as though you would benefit from hearing aids, the first step is to schedule an appointment for a hearing test. These are non-invasive exams that can determine both the cause and severity of your hearing loss. From there, a qualified specialist can help you find hearing aids that amplify the sounds you need to hear and work with your lifestyle.
To learn more or to schedule an appointment, contact The House Institute Hearing Health Centers today.