One in five residents of Los Angeles experiences hearing loss to some degree.
The effects of a hearing impairment are far-reaching and include isolation, anxiety, depression and a variety of physical health complications. The fact is, hearing loss is downright exhausting for those who must contend with it on a daily basis.
This results in listening fatigue.
What Causes Hearing Exhaustion?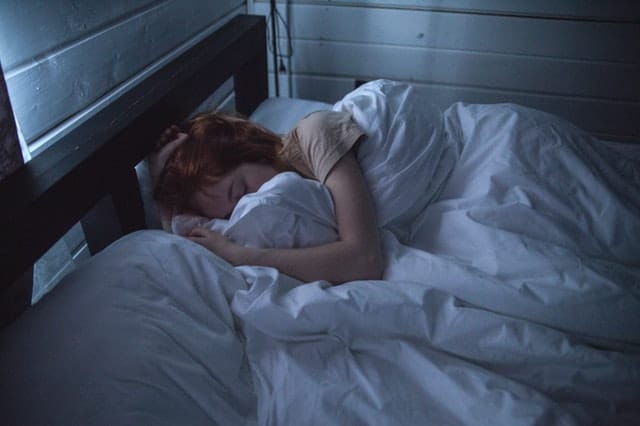 Most of us assume we hear with our ears, but in reality, our brains are the real workhorses when it comes to making sense of the sounds in our environment.
The outer ears collect these sounds and channel them to the inner ear, where tiny hair cells in the cochlea transform the noise into electrical signals that are then transmitted along the auditory nerve to the brain for interpretation.
Each nerve cell is tasked with translating a specific frequency that the brain converts into recognizable sound.
When these hair cells become damaged, they are unable to translate that particular frequency and the brain must work harder in order to process the signal. This leads to tiredness, decreased sensitivity and discomfort – all hallmarks of listening fatigue.
Help reduce the burden of listening fatigue.
Your Los Angeles audiologist recommends the following strategies.
Take a nap. A short nap lasting just 15-20 minutes will improve your alertness and leave you feeling refreshed. Don't rest for longer than half an hour; a longer nap may prevent you from falling asleep easily at night, leading to additional fatigue the next day. It's a vicious circle you won't want to fall into.
Take a walk. Getting outdoors for a brisk walk is a great way to boost your mental and physical health. Shoot for 10-15 distraction-free minutes, leaving your cellphone behind.
Aim for quiet time. Not everybody is able to enjoy a nap in the middle of the day, and sometimes the weather might put a damper on an outdoor stroll. Make up for this by taking quiet breaks every few hours in order to give your ears a rest. Instead of switching on the TV or listening to music, read a book instead.
Try relaxation exercises. Meditating quietly or practicing deep-breathing exercises are great ways to restore your focus and leave you feeling calm and relaxed. Stress will melt away and you'll feel mentally refreshed afterward.
Take out your hearing aids. This advice might seem counterintuitive – you're always being instructed to wear your hearing aids as often as possible, after all – but taking them out once in a while will provide you with much-needed peace and quiet. It's exactly the mental break you need to combat fatigue.
The Benefits of Hearing Aids
Despite that last bullet point, it really is important to wear your hearing aids every day to help combat the effects of listening fatigue.
A Vanderbilt University study in 2011 tracked adults between the ages of 47-69 who were diagnosed with mild to severe sensorineural hearing loss in order to study the effect hearing aids had on listening effort and mental fatigue.
Researchers administered a series of word recognition, word recall and visual reaction tests to subjects and compared their scores with and without hearing aids. Not surprisingly, hearing aids consistently translated to better scores across the board.
For more information on hearing loss and listening fatigue and to find out how you can feel more energetic and alert, contact your audiologist in Los Angeles today.
---
Related Hearing Loss Posts:
---
Los Angeles Area Audiologists Office Locations
Los Angeles
2100 West 3rd Street
Los Angeles, CA 90057
(213) 483-9930
Encino
16260 Ventura Blvd
Los Angeles, CA 91436
(818) 784-2233