Whether you feel a bit unwell, stuffed up or have a mild cough, now is an uneasy time for anyone to come down with symptoms that tie in with COVID-19.
It's important to remember that allergies often come and go regardless of the season. What you're feeling might be related to plugged up airways from everyday outdoor irritants.

Your doctor and the experts at the House Institute can provide medical advice in these difficult times. Meanwhile, let's look at some of the differences between the two, treatment options available and other ways for you to stay safe.
Reviewing Common COVID-19 Symptoms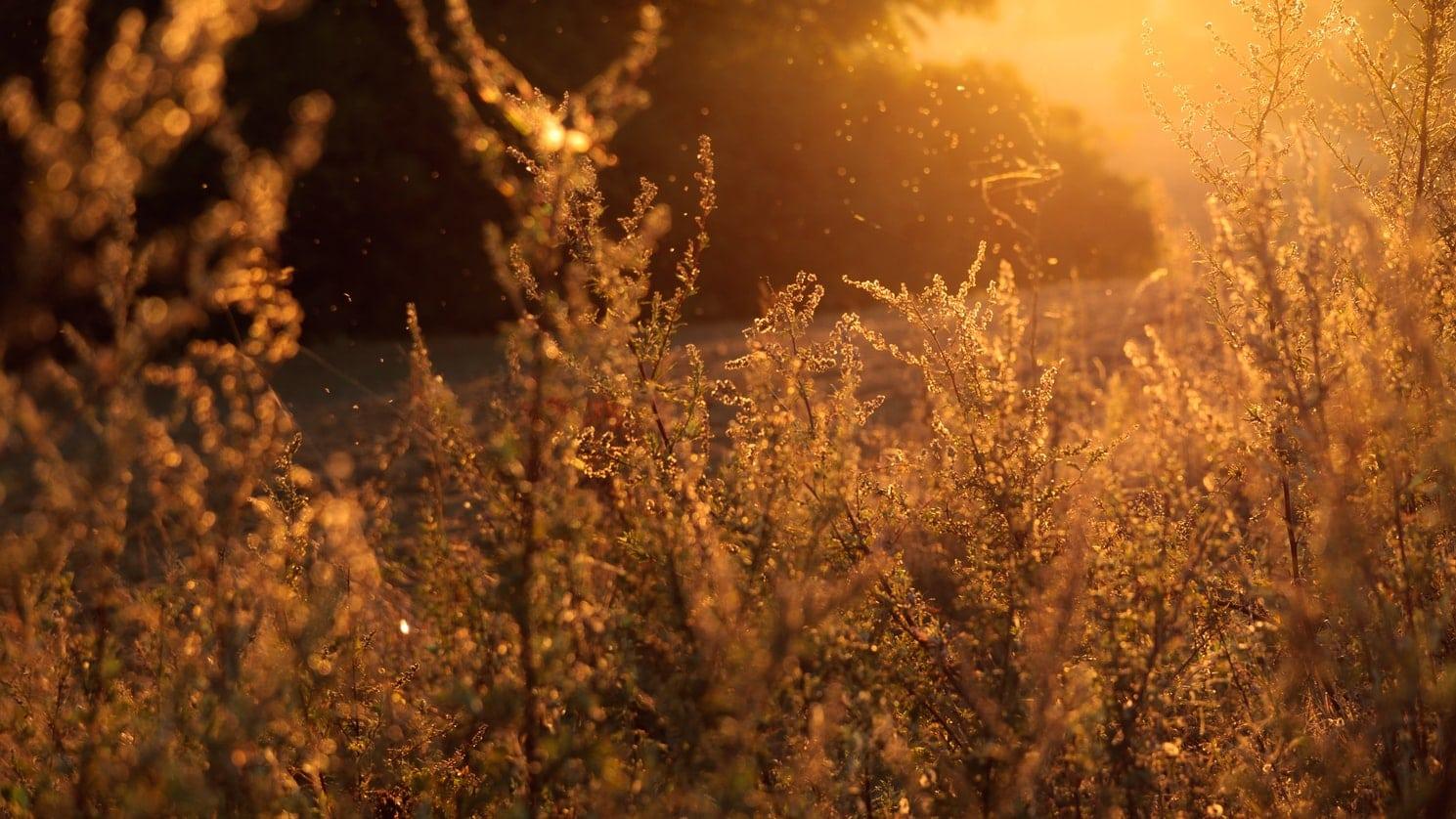 The key symptoms of COVID-19 include fever, cough and shortness of breath. Other symptoms are fatigue, congestion, headaches and a sore throat. Seasonal allergies bring on many of the same symptoms, according to the Centers for Disease Control and Prevention.
But there's one main outlier in all of this: most people with symptomatic cases of COVID-19 also come down with a fever, and may experience body aches and chills.
Reviewing Common Allergy Symptoms
Unfortunately, allergies aren't exclusively a spring and summer occurrence – many factors can contribute to seasonal allergies depending on the person or the irritants at play.
There is a common sign of seasonal allergies that those with COVID-19 symptoms do not experience: itchy and watery eyes. If a cough and shortness of breath aren't accompanied by a fever, you are likely dealing with pesky seasonal allergies.
Can Allergies Increase COVID-19 Risk?
In some cases, preexisting conditions can spell trouble for people who test positive for COVID-19. However, allergies aren't on that list.

The CDC states that there's not enough scientific evidence to link any greater coronavirus risk with allergies, adding that the most vulnerable population continue to be older adults and people who have a more severe condition such as obesity, diabetes, heart or lung disease.
It's best to stay home and keep an eye on your symptoms if you feel sick or notice any flare-ups with your allergies. Your primary care doctor, ENT and other medical experts can provide more insight into the best treatment option based on your own individual needs.
Hearing Loss and COVID – is there a connection?
Allergies aren't the only conditions that might require reexamining in the age of COVID-19. Other reports of coronavirus-related hearing loss have also been identified in the past few months.
In the U.K., a survey of coronavirus patients found that nearly 1 out of 10 patients reported some form of hearing loss or tinnitus weeks after recovery. Another case study from the Mayo Clinic describes a German man who experienced profound hearing loss after developing COVID-19 related pneumonia.
Another study from the American Journal of Otolaryngology examined the before and after results of at least 20 people who tested positive for the coronavirus. Out of those individuals, the test results showed that even in asymptomatic cases, COVID-19 could have "deleterious effects" on the small hairs that make the inner ear function.
Overall, it appears that there might be a correlation between new hearing loss and recovery from the virus. However, hearing loss does not appear to be a direct symptom of COVID-19. Those who experience or expect that they have a form of hearing loss should schedule an appointment with an audiologist as soon as possible.
What About Second Infections?
The novel coronavirus disease, like seasonal allergies, is starting to show that it's not a one-time occurrence. So far there have been isolated reports of second reinfections worldwide, with one such case recently being announced in Nevada.
Experts don't yet know how common a secondary COVID-19 reinfection might be, though the basics still apply in all preventative cases: stay home as much as possible, wear a mask if you must go out in public and keep your distance from others. Avoid going out in public and stay home from work if you show signs of more common symptoms such as a cough.
Even if you think it might be "just allergies," make a plan for a quicker recovery and play it safe to help protect yourself and others.
Care for Coronavirus
Most cases of COVID-19 have been mild or asymptomatic, though self-care and self-isolation are still two vital steps to protect yourself and others in these difficult times. If you or someone you know tests positive for the novel coronavirus disease, be sure to keep your primary care doctor informed of your symptoms and needs.
Depending on your illness, the CDC and other healthcare sites have online tests that can recommend the best course of action based on your symptoms. Many of these tests will recommend that you stay home if you have any symptoms of COVID-19, so it might be a good idea to call your doctor or ENT specialist if you show any of the following, even without a fever:
A recurring dry cough
Sore throat, congestion
Lasting tiredness, fatigue
Struggling to keep up with mild activities (walking, climbing stairs, etc.)
Be sure to seek emergency medical attention immediately if you experience any of the following symptoms:
Severe shortness of breath
Inability to wake or stay awake
Bluish lips
Care for Allergies
If you experience minor symptoms, you might consider testing a few allergy relief strategies on your own.
The Mayo Clinic recommends that you consider the following:
If it's a dry, windy day, stay indoors. Outdoor pollen will be cleared up after a fresh rainfall, which might be the best time for you to step outside.
Remove any clothes you've worn outside before heading in.
Delegate any outdoor tasks such as raking or lawn-mowing to others. If you must work outside, wear a pollen mask.
Other Helpful Options
If you suspect that you might have symptoms related to COVID-19, get in touch with your primary care doctor as soon as possible. If you have any life-threatening symptoms such as severe shortness of breath, call 911 or get emergency medical help.
Keep the following in mind in order to deal with any other symptoms and help keep COVID-19 at bay:
Don't panic. Stay in contact with your doctor and keep a close eye on any symptoms you might develop.
Continue to practice safety measures such as social distancing, wearing a mask in public and avoiding indoor spaces for extended periods of time.
Avoid outdoor yardwork such as lawn-mowing or leaf-raking that might blow more pollen or dust around. These activities can cause allergic flare-ups in certain people.
If you think that seasonal allergies are the culprit of your new symptoms, fear not — our offices at the House Institute remain open and our specialists are available to treat patients who need fast relief from allergy symptoms.

For more information or to schedule allergy testing, call the experts at the House Institute today.
Learn More About Hearing Loss